2017 Syrah Zotovich Vineyard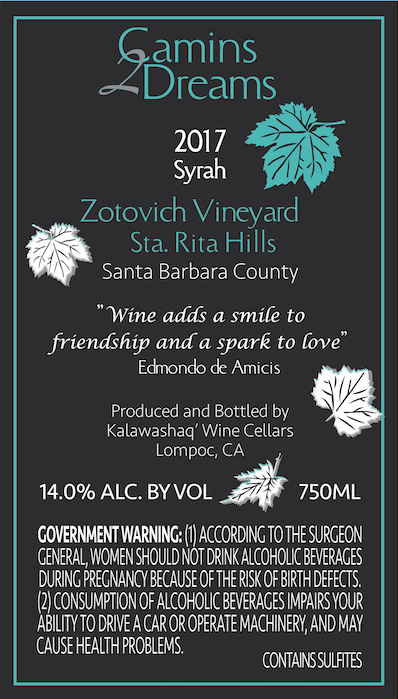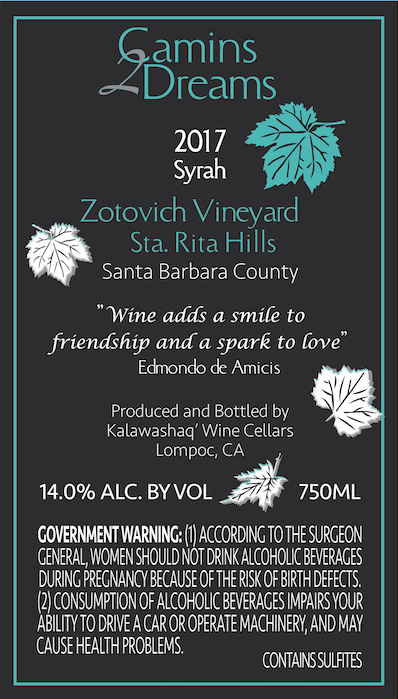 2017 Syrah Zotovich Vineyard
This wine is a blend of clones 383 and Alban 1. 2017 was the first crop for this block at Zotovich Vineyard. The clusters were tight and the berries small and full of flavor and aroma. The weather was uncommon, with a 100ºF Labor Day Weekend followed by rain and humidity. It was all about patience, leaving the grapes for a little longer in the vines to finish ripening during the day and hoping for cooler nights during mid-late September. We picked both clones 10 days apart at the beginning of October.
We fermented and kept both clones separated until bottle to let them express all their potential. Fermented with natural yeast with the aim of capturing the maximum expression of the terroir
This wine has aromas of white pepper, spices, violets and a hint of lavender. It's fresh and vibrant in the palate with silky and soft tannins. It is a balanced wine with bright acidity and long finish.